Need more help? Send a text or voice message to (814) 205-6540.
1) Navigate to the
Member Portal
by clicking the button on the CottageHillChurch.org home page.
Member Portal
2) Click the
Create an account
link.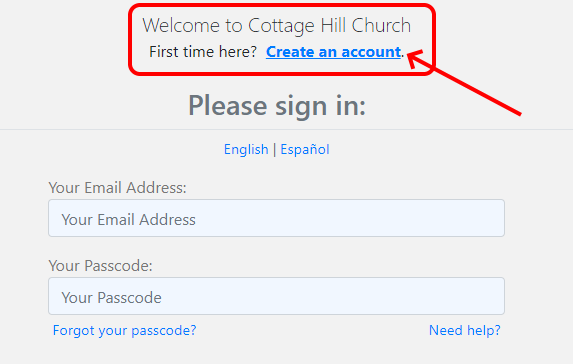 3) Enter your email address check the captcha checkbox, then
Continue
.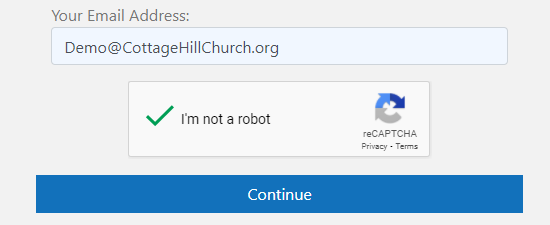 4) Enter your contact information, then
Continue
.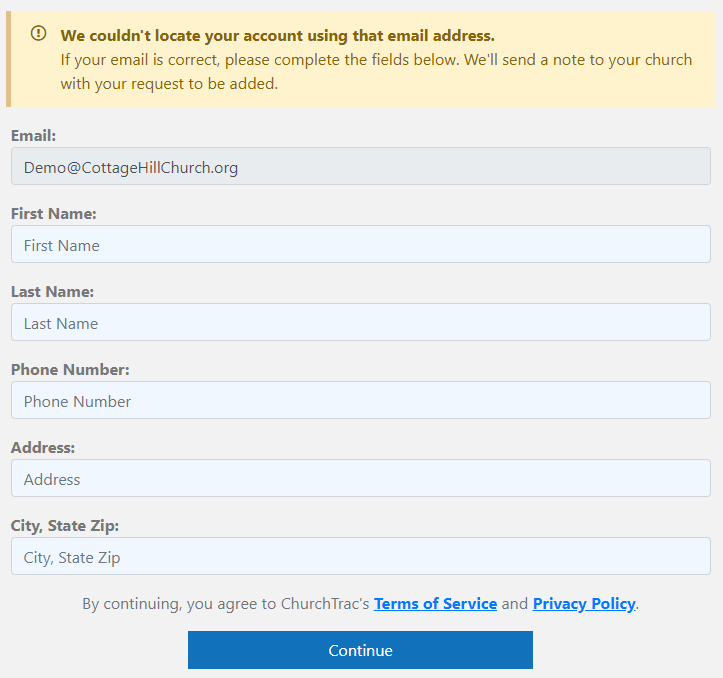 5) Check your email for your temporary passcode and enter it on the member portal.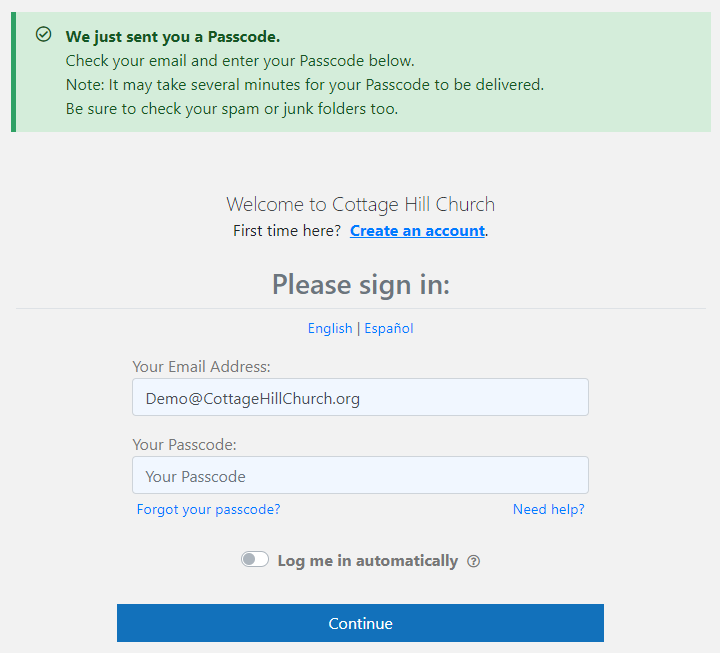 6) You will need to change your password the first time you log in.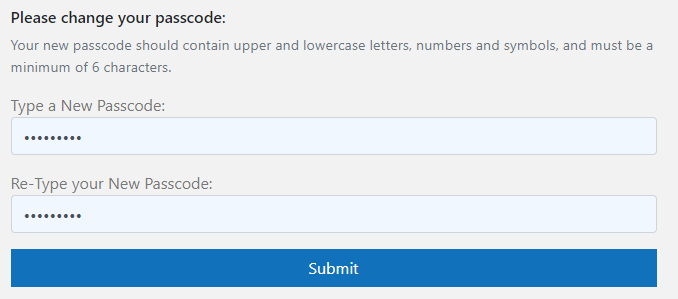 Once your account has been approved by the portal administrator, you can edit your profile at any time to add additional details or change your contact information.